Great Canadian wildlife photography expeditions, workshops & adventures to the most remote regions of Canada's Far North.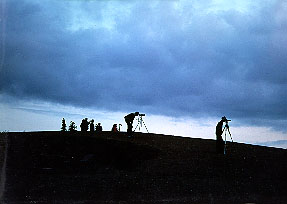 Great Canadian Wildlife Adventures offers photography expeditions to the Canadian Arctic & sub-Arctic that are designed to offer quality photo opportunities while encountering animals in their natural habitat.
We initiate and oversee these activities to make sure that they are conducted in a non-harassing and highly ethical manner. If you would like to learn more about our field ethics – click here.
First-rate mobile tent camps, good quality powerboats, and occasional on-site aircraft support allow flexibility to move where the animals are!
Our work begins prior to each trip, when we spend many hours flying aerial reconnaissance, consulting with aboriginal elders, and initiating overland explorations to find the best den sites, active wildlife grazing ranges, and water crossings.